Canteen
Meals are not prepared on site, but brought in from a caterer and served in the Canteen. The space is airy and well maintained with an emphasis on daily thorough cleaning. A separate section with smaller tables and chairs is reserved for the younger children.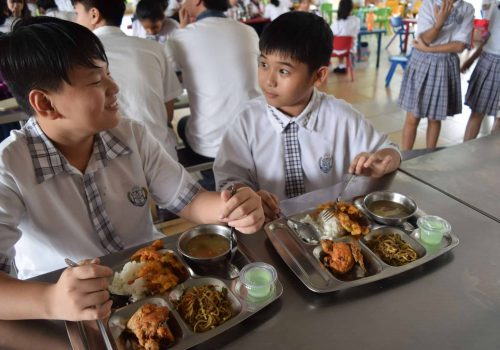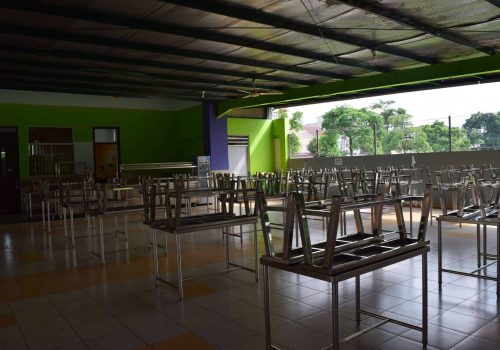 Creative Activities Room
We have two rooms designated for Creative Activities, with an emphasis on music, drama and art. Our Creative Activities programme is designed to introduce students to both Indonesian and international cultures, with a commitment to fostering a pride in our Indonesian heritage.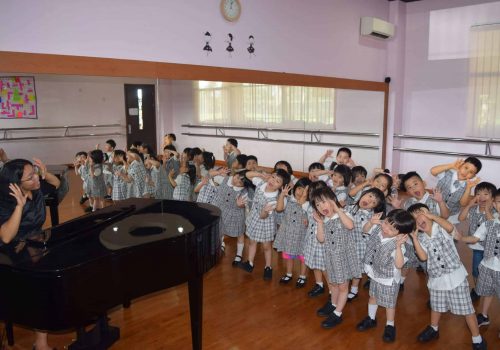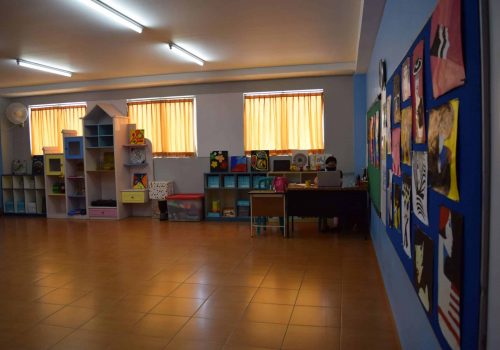 Laboratory
The School has three purpose built and equipped Science Labs: Biology, Physics and Chemistry. Each is also used for General Science and students from Year 3 and above have lessons here.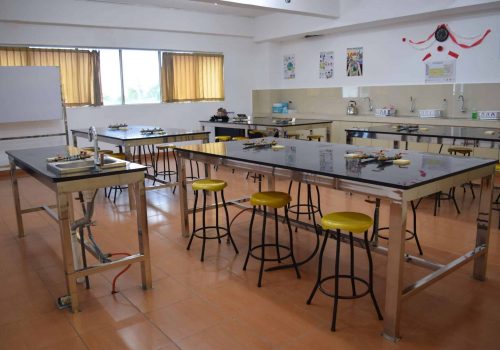 Library
Fostering the love of reading is an important part of learning. In addition to class teaching, the Library is often a busy place at lunchtime, when students may choose to spend their time here.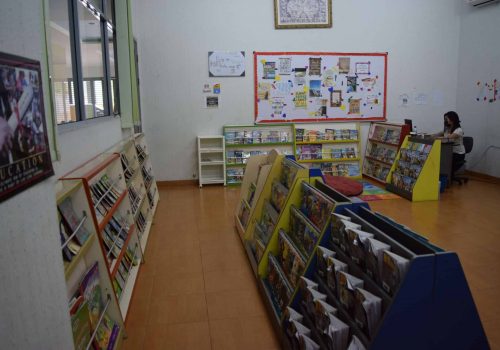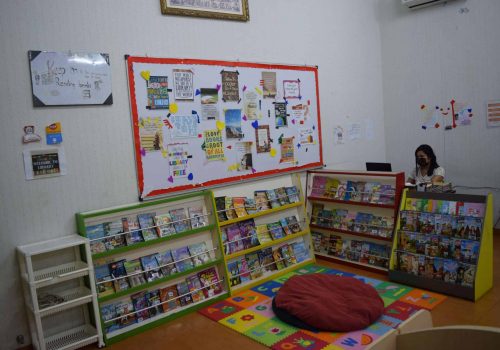 Court
The outdoor basketball court is marked out for basketball as well as 7-a-side football. It is used by all students as a play area and also for PE lessons and team practices.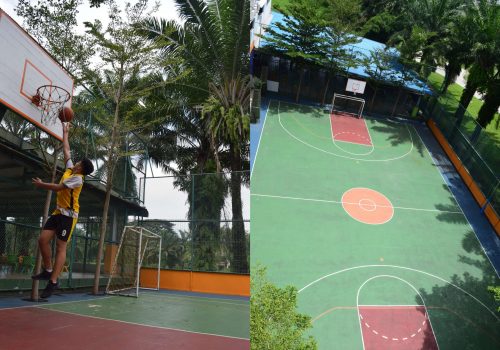 Outdoor Playground
A colorful and well-equipped play area next to the Pre-School & Kindergarten wing can be used with teacher supervision. It encourages physical development, balance and strength, and also creative play.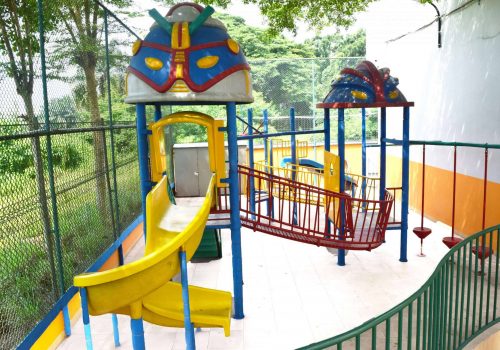 Indoor Playground
Pre-school and Kindergarten classes are set around a central play area where our younger students have their PE lessons and play time. Older students also use this area in the afternoons after the young ones have left for the day.
Classrooms
The ergonomics of our classrooms are designed to be adaptable for many learning capabilities. It features air-conditioners, adequate lighting, as well as modern seatings and desks.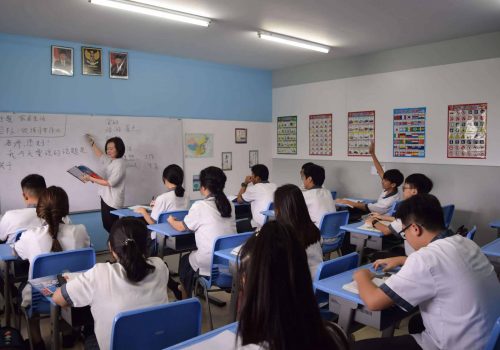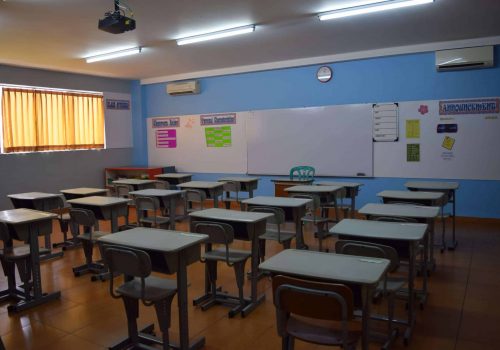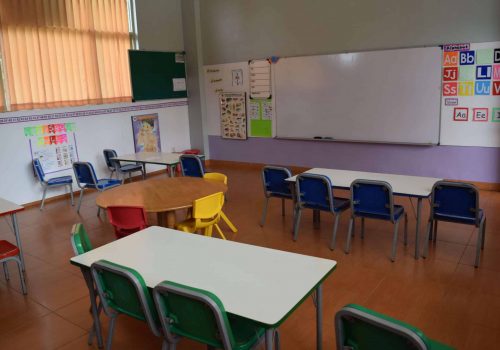 ICT Room
Supported with over 80 full internet access computers, our ICT rooms are available to meet every students' Information Technology needs.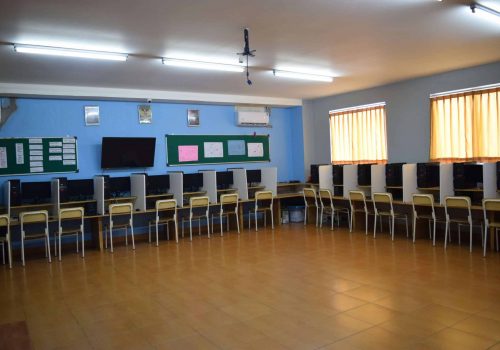 Security
To ensure the safety of both student and staff members, the school premises is equipped with 24 hour rotation security.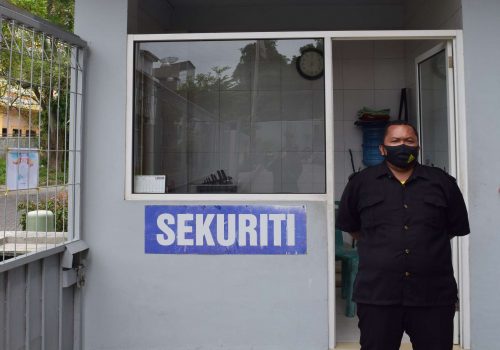 Transport
We have both in house and outsourced school bus services available for pick up and drop offs. Please contact the school for more information.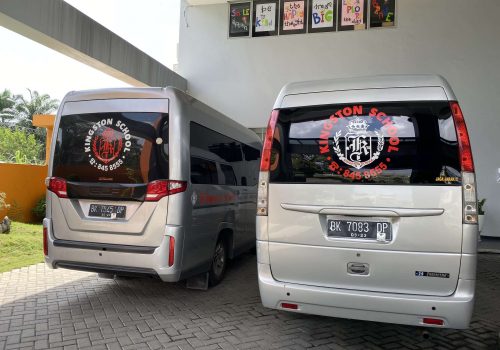 School facilities at a Glance
---
Our school is full of several state-of-the-art facilities for various purposes and activities. They are designed to be safe and conducive for learning and playing.